Outdoor Living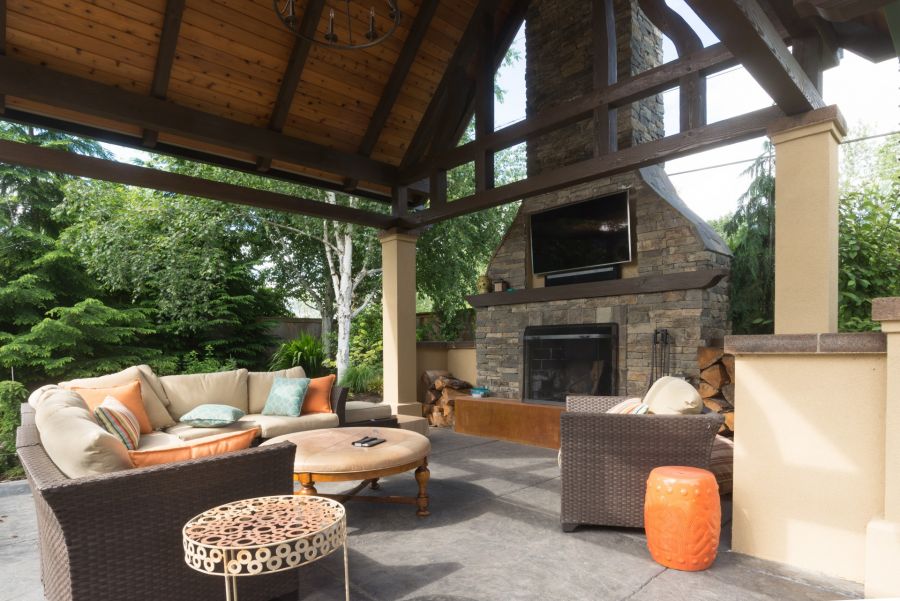 Whether you use it year-round or just for those warm summer days and nights, an expertly-crafted outdoor living area by Rowe Landscape Installation, LLC is invaluable to any home. Not only do outdoor living areas add attractiveness and excitement to your home, but they also add a lot of value as well. Rowe Landscape Installation, LLC has been adding beauty and value to homes since 1986. We utilize our years of experience and knowledge to create satisfied customers, year after year. Rowe Landscape Installation, LLC is the obvious choice for making your outdoor living dreams a reality.
---
Call for a Quote
---
Many Outdoor Enhancements to Choose From
There really is nothing better than eating dinner under the setting sun on your deck or cooking dinner in your new outdoor kitchen, or even just sitting by the crackling fire pit. Whatever you desire for your outdoor living area, there's a good chance we've done it before—and done it to our customers' immense satisfaction. Here are just some of the outdoor living services we offer:
Stone pathways
Fire pits
Patios
Decks
Outdoor kitchens
Pergolas
Canopies
...and much more!
Rowe Landscape Installation, LLC is Not Happy Until You're Ecstatic
At Rowe Landscape Installation, LLC, we take great pride not only in our masterful and beautiful work but in giving you exactly what you want—no matter what stage of the development process we're in. We're only happy if you're ecstatic, and that's how we've earned our reputation. Our outdoor living specialists are passionate about their work and in making the customer happy, and they'll be happy to hear any questions or concerns you may have. Because, after all, this is your dream. We're just here to make it a reality.
---
Call for a Quote
---